For a healthy and beautiful lawn you can be pleased with.
Irrigation & Drainage
Clear and honest solutions to your water needs or water problems.
enjoy a glass of water yourself, we'll take care of the outdoors part.
The earth is the LORD's and the fullness thereof, the world and those who dwell therein, - Psalm 24:1
For a beautiful and natural world around your home or business.
Sit back and relax. We've got your back...and your landscapes.
We love designing and installing paver patios, walks, and/or other hardscape features.
We try to take the question marks out of what you have in mind, and put your vision on paper, and then into reality, so you can get up and enjoy that morning cup of coffee outdoors.

Our team is focused on integrity, vision, and a thorough completion of each project - So you can RELAX
and enjoy your family and your outdoor living space.
We are a small family-owned and operated company that strives to be a dependable and trusted go-to for the landscape services we provide in and around the greater Dayton, OH area.
We won't pretend to know something we don't.
We're always learning, and strive to be honest in every relationship, project, and contract - So you can have someone you TRUST,
working with you.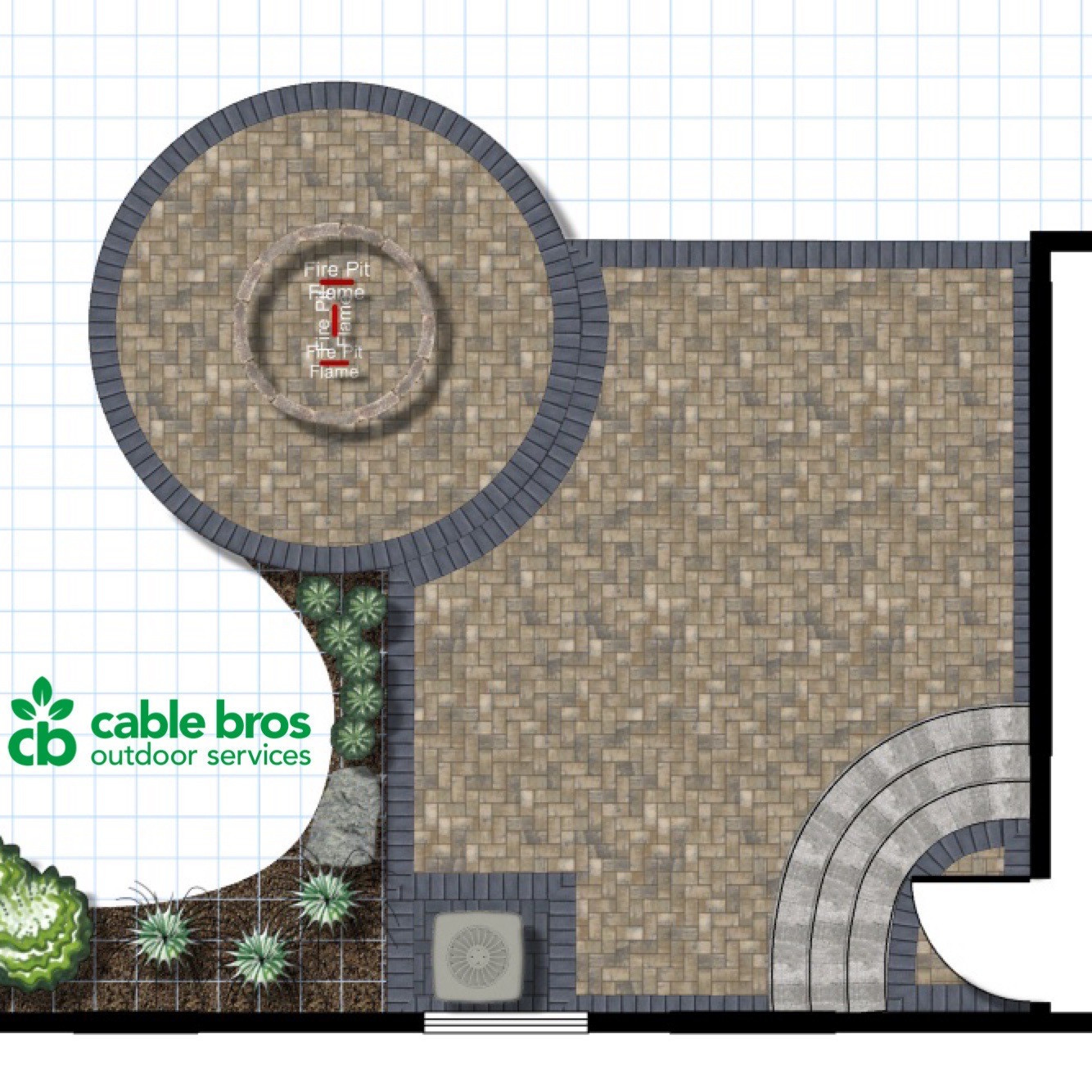 "Cable Bros is an outstanding family business to work with. Jeremy came up with a much better solution for our standing water issue compared to other quotes. He took the time to really analyze the problem and made some adjustments during the process to improve the drainage design. Overall, we are very pleased with how great the wall looks and how organized the process was. Cable Bros will be my "GO TO" for future landscaping projects!!!"
- John (Vandalia, OH) - 2020
"There are not enough words to describe how great of a company cable bros is! They've been extremely timely in their responses with us, and their services are the best we've ever experienced. They take an immense amount of pride in their work, and I highly recommend any one to use them for their lawn services. We had sod installed/seeding and we are so impressed. Please give them a call!"
- Rachel (Tipp City, OH) - 2021
"These guys were great. Jeremy was very professional and work with me on landscaping ideas. He was patient and understanding. The two installers for my landscape were great did a great job and did awesome work. Please look into them for your landscaping needs" - Kris (Tipp City, OH) - 2020
Knowledgeable with great ideas. Willing to listen to customer input about both design & plant collection. Very courteous, pleasant & easy to work with. Would hire them again & probably will for seasonal upkeep.- Nancy (Englewood, OH) - 2019